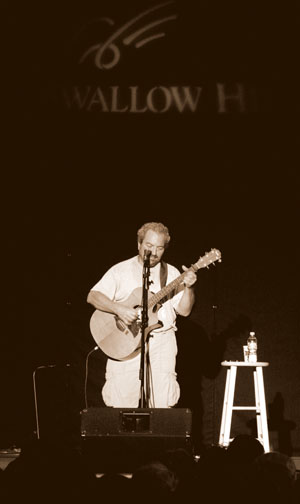 In Denver, CO, a couple weeks ago, Nick opened for Bill Staines at Swallowhill and got to share a show with his good friend John William Davis. Here are a couple shots from those events courtesy of Reggie Barrett.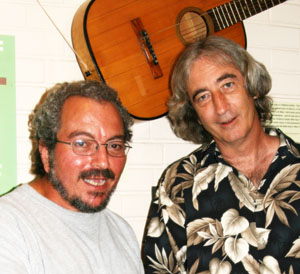 At Kerrville, Nick performed "By My Silence" (listen) with his good friend and co-writer Ellen Bukstel in the Music to Life contest - which they won! The Music to Life contest is sponsored by the Public Domain Foundation to highlight the best new social commentary songs. The songs are available to non-profits and educational organizations for free use. The contest was designed and hosted by Noel Paul Stookey (of Peter, Paul, and Mary).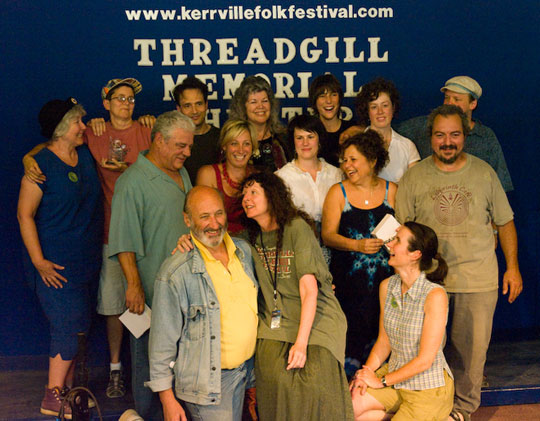 Nick is far right, with Ellen just to the left, and all the other Music to Life finalists. In the front row are Noel Paul Stookey, Dalis Allen (producer of the Kerrville Folk Festival), and Noel's daughter. (photo by Neale Eckstein)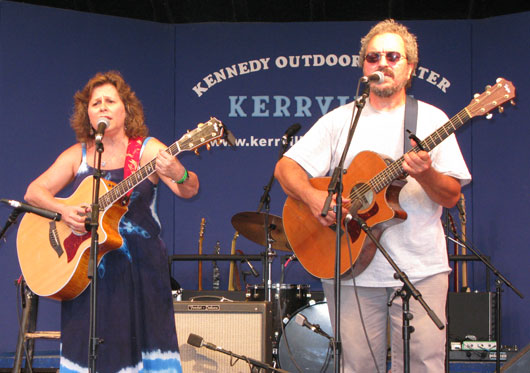 Nick and Ellen on the mainstage at Kerrville performing "By My Silence". (photo by Brian Wolfsohn)
For now, we'll leave up this photo from the Wildflower Festival 'cause we like it so much.